COVID - 19
We have sent out an update with regards to our gradual reopening. This can be found on our OFFICE NEWS page.
In an effort to help control the spread of COVID - 19, our office continues to limit appointments to emergency procedures only. All other appointments have been cancelled and we will contact you once we are able to reschedule.
If you have a dental emergency, please call the office at 519-846-5331. We are checking messages daily and returning calls in a timely fashion.
Thank you for your understanding and cooperation at this time. We wish for everyone to stay healthy, safe and happy.
Sincerely,
Your Centre Wellington Dental Team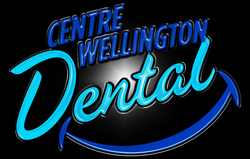 Centre Wellington Dental
71-D James Street
Elora, ON N0B 1S0
Phone: (519) 846-5331
General Dental Procedures
Cosmetic Dentistry
Advanced Dentistry
Long Term Dental Health
Contact Centre Wellington Dental, with Dr. Alan Israel, Dr. Kirk Tofflemire and Dr. Danielle Walker, for your Elora and Fergus dentist, Elora and Fergus family dentist, and Elora and Fergus cosmetic dentist needs