Dr. Anish Nanda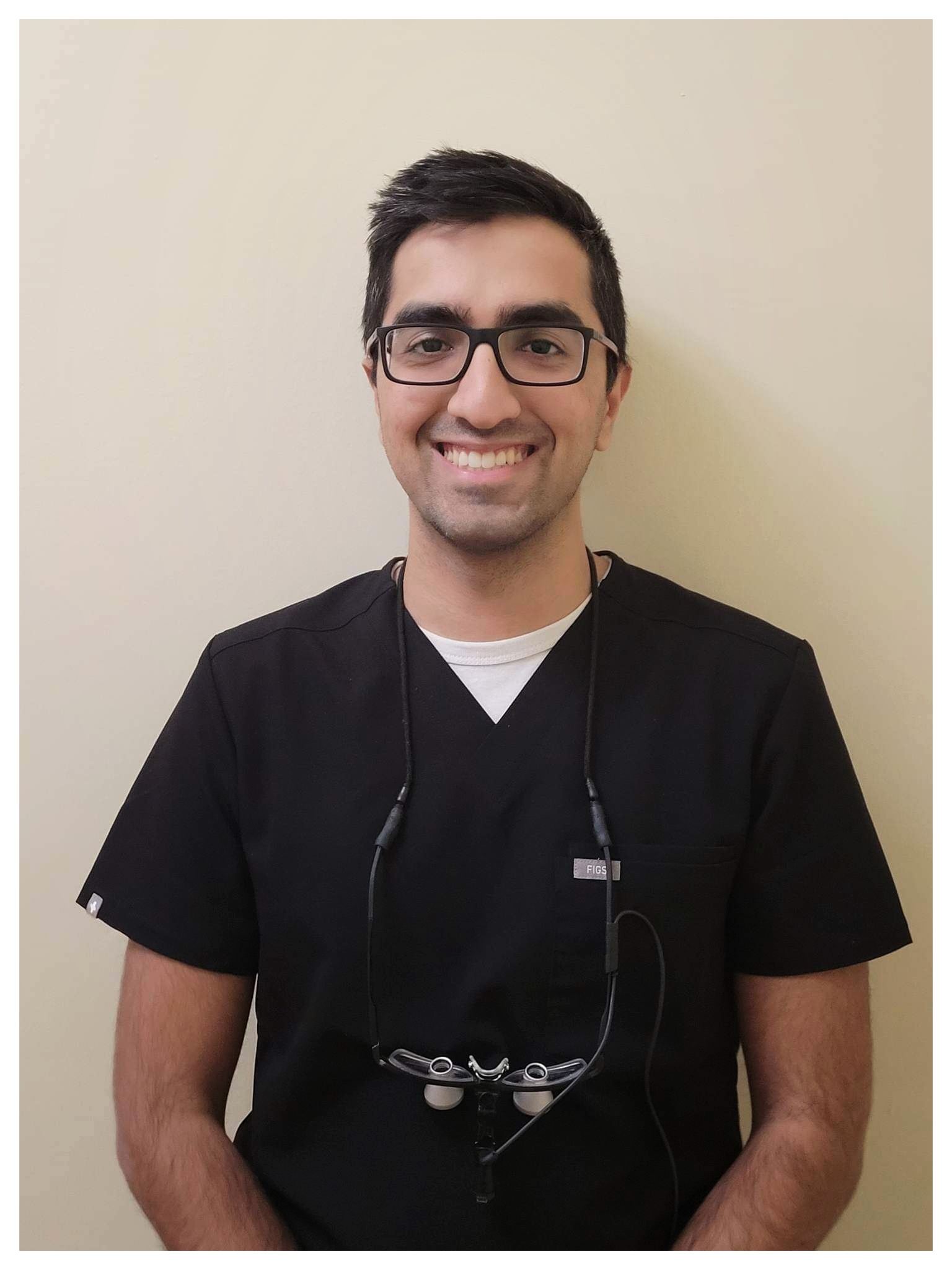 Dr. Anish Nanda began his academic pursuit at McMaster University in Hamilton, Ontario – where he completed his undergraduate education in Honours Biochemistry (B.Sc.) with an emphasis on biomedical research. He then went on to pursue a career in dentistry, earning a Doctor of Dental Surgery (D.D.S.) degree with Distinction from the University of Toronto in 2020. During his tenure, he received several awards for his research achievements and his contributions to clinical research at the Faculty of Dentistry. In addition to academics, Dr. Nanda was also involved in multiple dental outreach trips, providing general dental services to diverse patient populations.
Immediately after graduation, Dr. Nanda moved to beautiful northern Ontario where he worked as a full-time dentist, further developing his clinical skills and providing a wide range of dental services to his patients. Having returned closer to home, he is delighted to join the wonderful team at Centre Wellington Dental to provide dental care to patients in the community. Dr. Nanda believes that honesty and compassion are the foundation of high-quality patient-centered treatment and strives to improve his patients' oral health.
Aside from dentistry, Dr. Nanda enjoys the outdoors, especially hiking and exploring new trails, and loves spending time with his family and friends. He watches a few too many sports and is obsessed with his fantasy sports teams.