Meet the Doctors of Centre Wellington Dental
Centre Wellington Dental is committed to providing excellence in dentistry. With individual areas of expertise and interests, they openly work together in providing the profession's highest standards of care. They use the latest in dentistry techniques to provide you with a beautiful and healthy smile. Additionally, the doctors believe strongly in education to prevent oral health problems before they occur, and makes sure to keep patients fully informed about their dental health. Read more about our Elora dentists below.
Dr. Alan Israel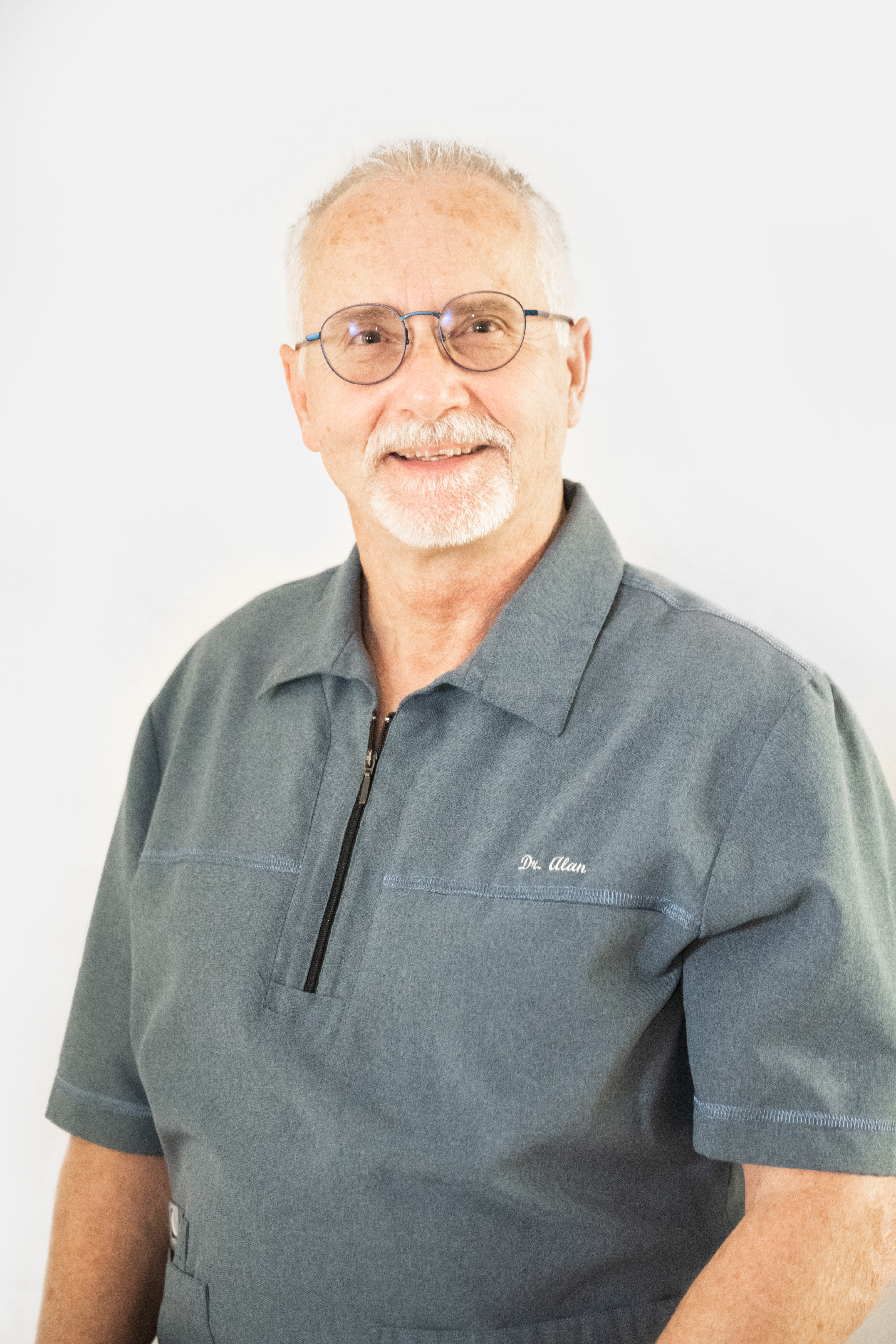 Dr Alan Israel graduated in 1979 from the University of Western Ontario, awarded the gold medal in recognition of his proficiency in paediatric dentistry. He is licensed by the Royal College of Dental Surgeons of Ontario and has been a member of the Ontario Dental Association, Canadian Dental Association and the Waterloo-Wellington Dental Society for 41 years. His enthusiasm for the highest quality in patient care is reflected in his commitment to continuing education, scientific literature review and yearly attending provincial or American dental conventions.
Dr. "Alan" is a devoted husband and father to his wife and family, commited to his staff, proud of the community, and supportive to his church. His philosophy of compassion, attention to detail and desire to please are recognized by his friends and colleagues. He enjoys a broad range of hobbies and some serious passions. He is a fourth generation resident of Centre Wellington.
"Every father should remember, one day his child will follow his example instead of his advice."
- quote by Charles F. Kettering
"I am a devoted husband to a lovely and caring woman and a proud father of three adult children. We live on a farm close to the village of Elora. As a family, we have a common interest in downhill skiing and the outdoors. We enjoy tripping by canoe in Killarney and have hiked Banff, Jasper, Pacific Rim and Gros Morne National Parks. All of our family have volunteered time to our community by planting trees and retrieving litter and each has completed a mission tour in Nicaragua. We support each other in our dreams and ambitions."
Dr. Kirk Tofflemire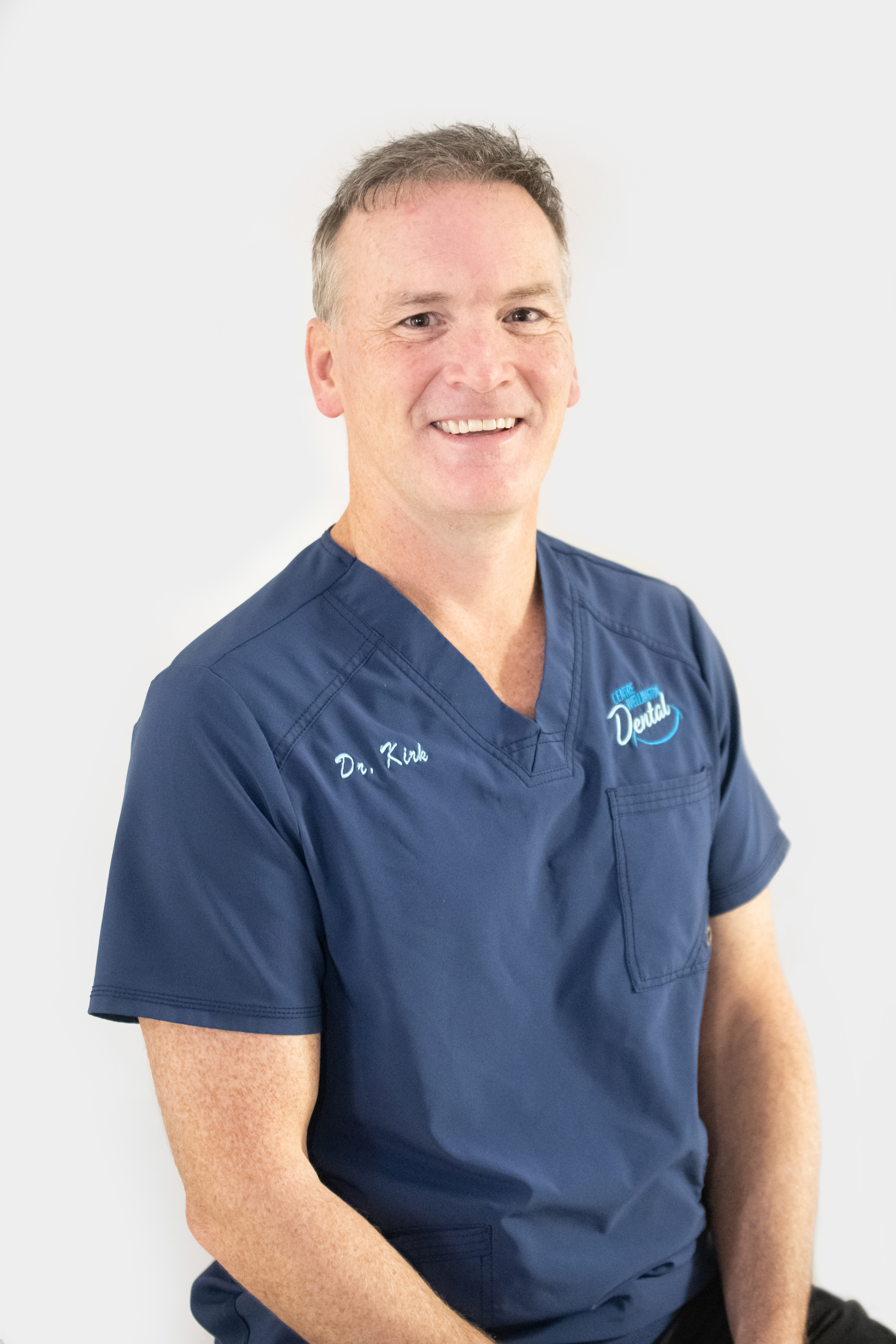 Dr. Kirk Tofflemire graduated from the University of Western Ontario with an Honours degree in Chemistry in 1994. He studied at the University of Detroit-Mercy Dental School and graduated in 1998 with distinctive merit. He was awarded the prestigious Operative Dentistry Award and was elected to the Omicron Kappa Upsilon National Dental Honours Society. Dr. Tofflemire is a certified Invisalign provider and a graduate of the Canadian Straightwire Orthodontic program.
Dr. Tofflemire was in Family Practice in the Community of Harrow for 10 years. He and his wife, Christine, and their three children moved to the Elora area in 2008. He is excited to be a partner of the Centre Wellington Dental team and a proud supporter of the community.
Dr. Danielle Walker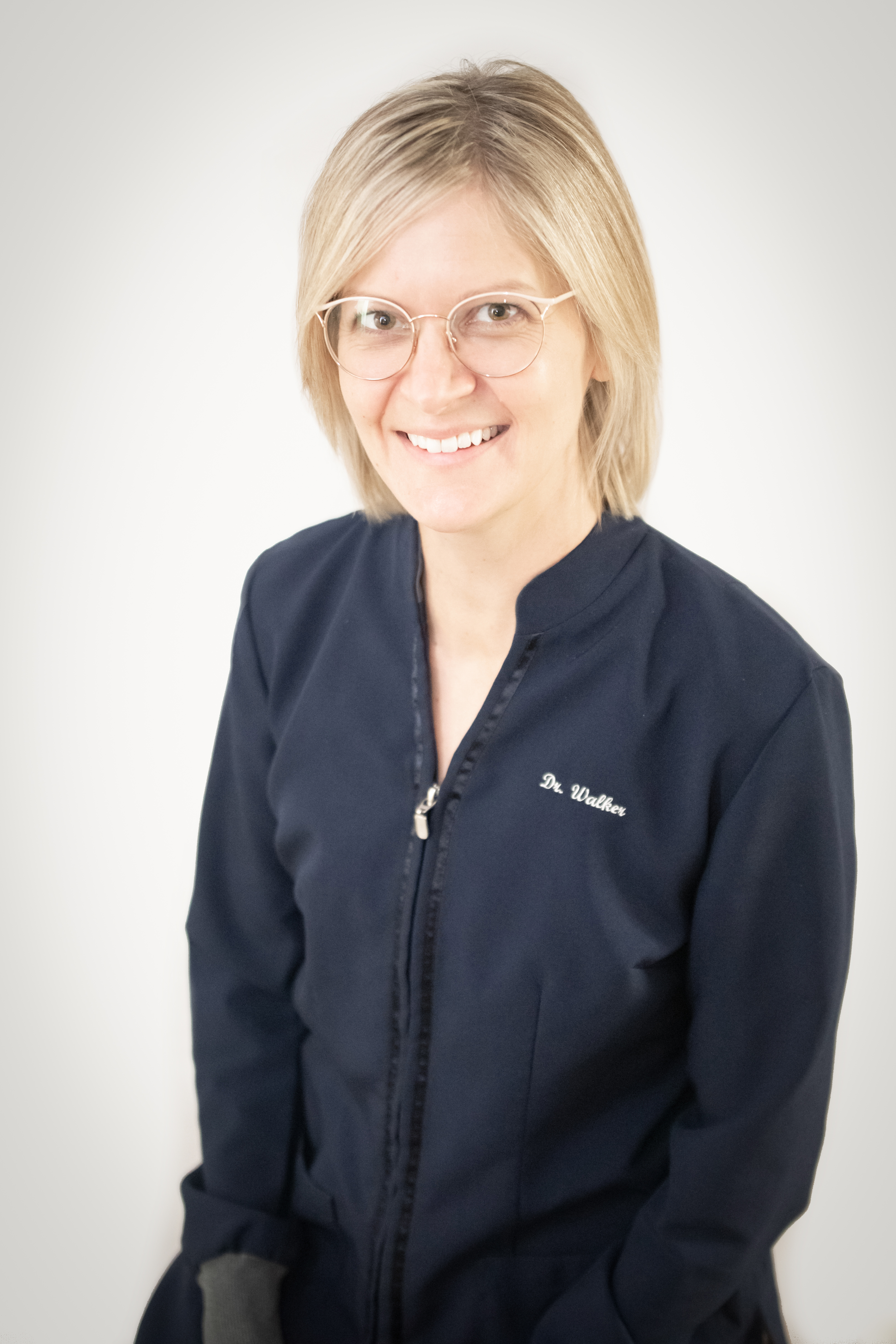 Dr. Danielle Walker (nee Musselman) graduated in 2006 from the University of Guelph with an Honours degree in Nutritional & Nutraceutical Sciences. She then studied and graduated with Distinction from the Univeristy of Toronto, Faculty of Dentistry in 2010. She received four awards for her clinical achievements; Most Outstanding Student in Clinical Crown & Bridge Dentistry, Clinical Restorative Dentistry, Clinical Periodontics and Clinical Prosthodontics.
Dr. Walker is licensed by the Royal College of Dental Surgeons of Ontario and is a member of the Ontario Dental Association and the Waterloo-Wellington Dental Society. She contributes to improving the oral health of the community through in-office treatment and out-of-office consultations for examinations, routine care and emergency treatments. She also enjoys visiting local schools and clubs to provide presentations and education to primary students about the importance of oral health.
Dr. Walker was born at Groves Memorial Hospital in Fergus and was raised in Elora. She enjoys many activities and sports with with her husband and two sons, including skiing, biking, swimming, hockey and lacrosse. Independently, she enjoys yoga and running. She is both proud and honoured to be practicing dentistry and improving her patient's oral health in her home town.
Dr. Emily Israel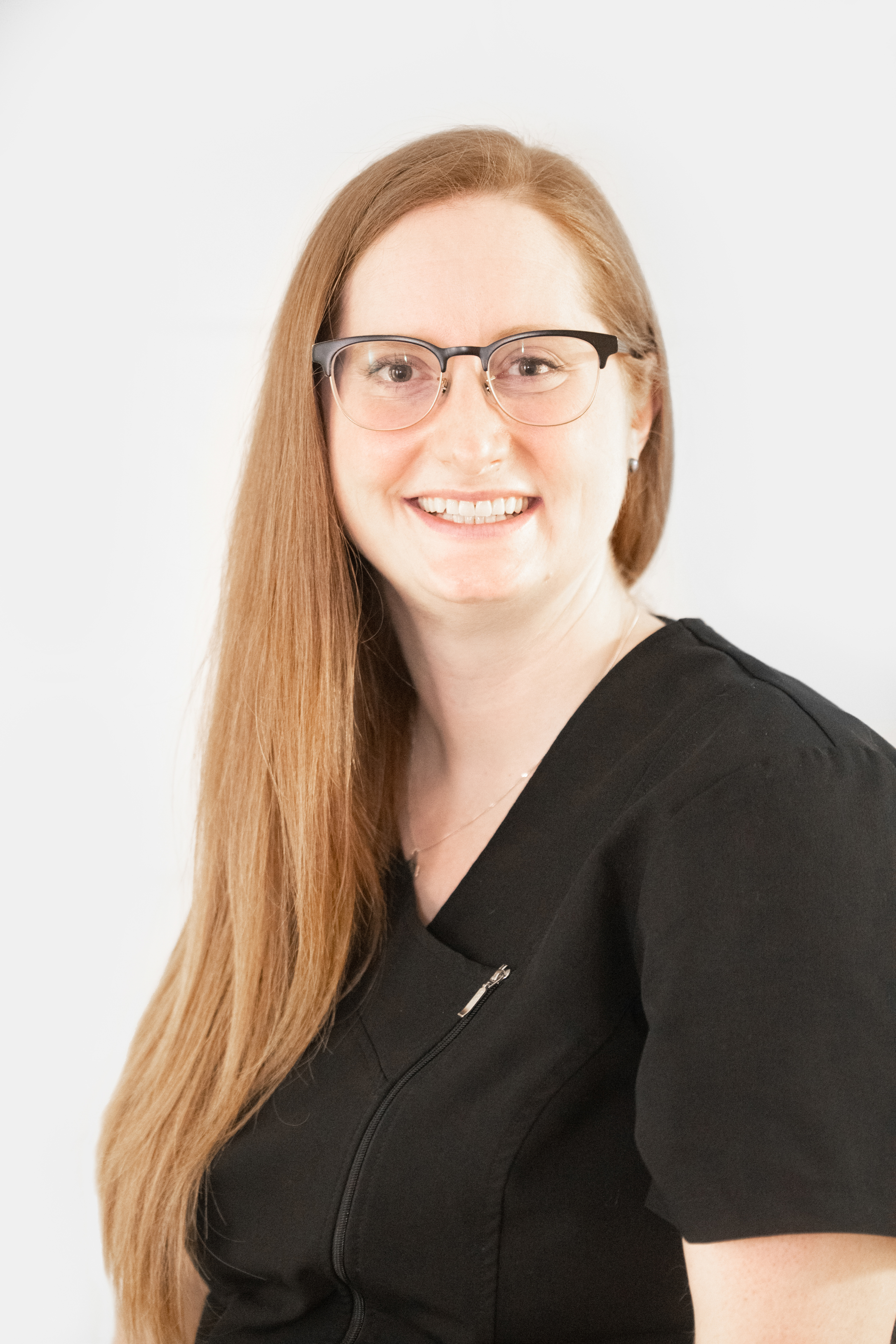 After completing her university studies, Emily has returned to her hometown and is proud to be a member of the Centre Wellington Dental family.
Her academic career began at The University of Waterloo, where she graduated with a Bachelor of Science degree (BSc) (Honours) in Biomedical Sciences. She then moved to London, Ontario to pursue a Master of Science degree (MSc) in Clinical Anatomy and Cell Biology at Western University. Emily was then awarded her Doctor of Dental Surgery degree (DDS) (Honours) in 2015, From Schulich's School of Medicine and Dentistry.
Emily continues to have a passion to learn and continues to broaden her dental knowledge through various continuing education courses. She is licensed through the Royal College of Dental Surgeons of Ontario and is a member of the Ontario Dental Association.
Dr. Emily strives to establish trust, respect and compassion for all and provides patients with individualized treatment towards their oral health care. She is experienced in all aspects of general dentistry and provides care both in the office and out in the community - at the Wellington Terrace and Heritage River homes.
Outside of her professional activities, Emily has a passion for horseback riding and stained glass projects. She lives with her husband Gordon and their "cute but psycho" rescue cat, Ballou.
Dr. Shruti Patel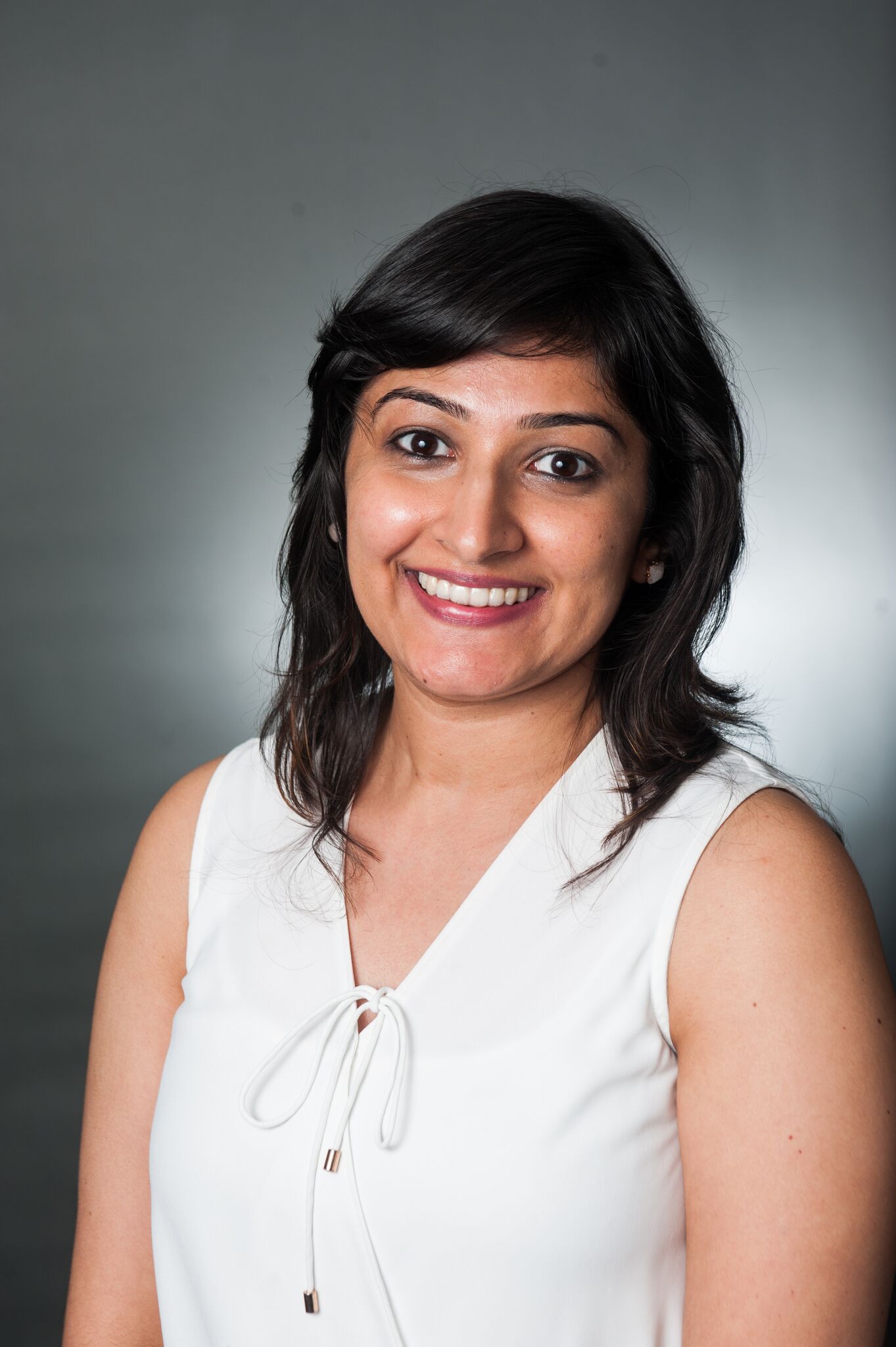 Dr. Patel is delighted to be a part of the healthcare team at Centre Wellington Dental. She received her Doctor of Dental Medicine degree from the University of Sydney. Prior to this, Dr. Patel received an Honours B.Sc. in Microbiology at the University of Guelph and later successfully completed a research-based M.Sc. in Molecular and Cellular Biology. She has three scientific publications to her credit.
Dr. Patel's passion for dentistry is guided by her belief that all patients be treated with respect and care, and by her desire to be part of an inspiring journey towards ideal oral health. These principles were reinforced while she was on volunteer placement in rural Australia, where she was part of a dedicated team of dentists, oral health therapists, medical nurses and denturists who provided emergency dental services to children and adults, dentures to seniors and oral health education in Aboriginal schools. She was also privileged to volunteer for the Australian Red Cross Refugee dental services program in partnership with the Australian Dental Association. In 2016, Dr. Patel was one of four students selected for the scholarship exchange program to the Tokyo Medical and Dental University and Osaka Dental University in Japan. Upon graduation, she was the recipient of the Dr. E John Wilkinson Prize for Proficiency in Dental Ethics and Professional Responsibility Faculty of Dentistry, University of Sydney. Dr. Patel also tutored pre-med students in Canada and taught dental students under the Indigenous Tutoring Assistance Scheme at the University of Sydney while completing her dental degree.
Dr. Patel is continually inspired by and grateful to her family who are also dedicated to healthcare. Her husband is a practising Dentist, her father-in-law is an Orthodontist and her father is a Physician. Dr. Patel lives in the countryside with her husband and two golden retrievers. In her spare time, she loves to travel and has explored parts of India, New Zealand, Australia, Japan and Canada with lots more yet to see.
Dr. Alvina Siu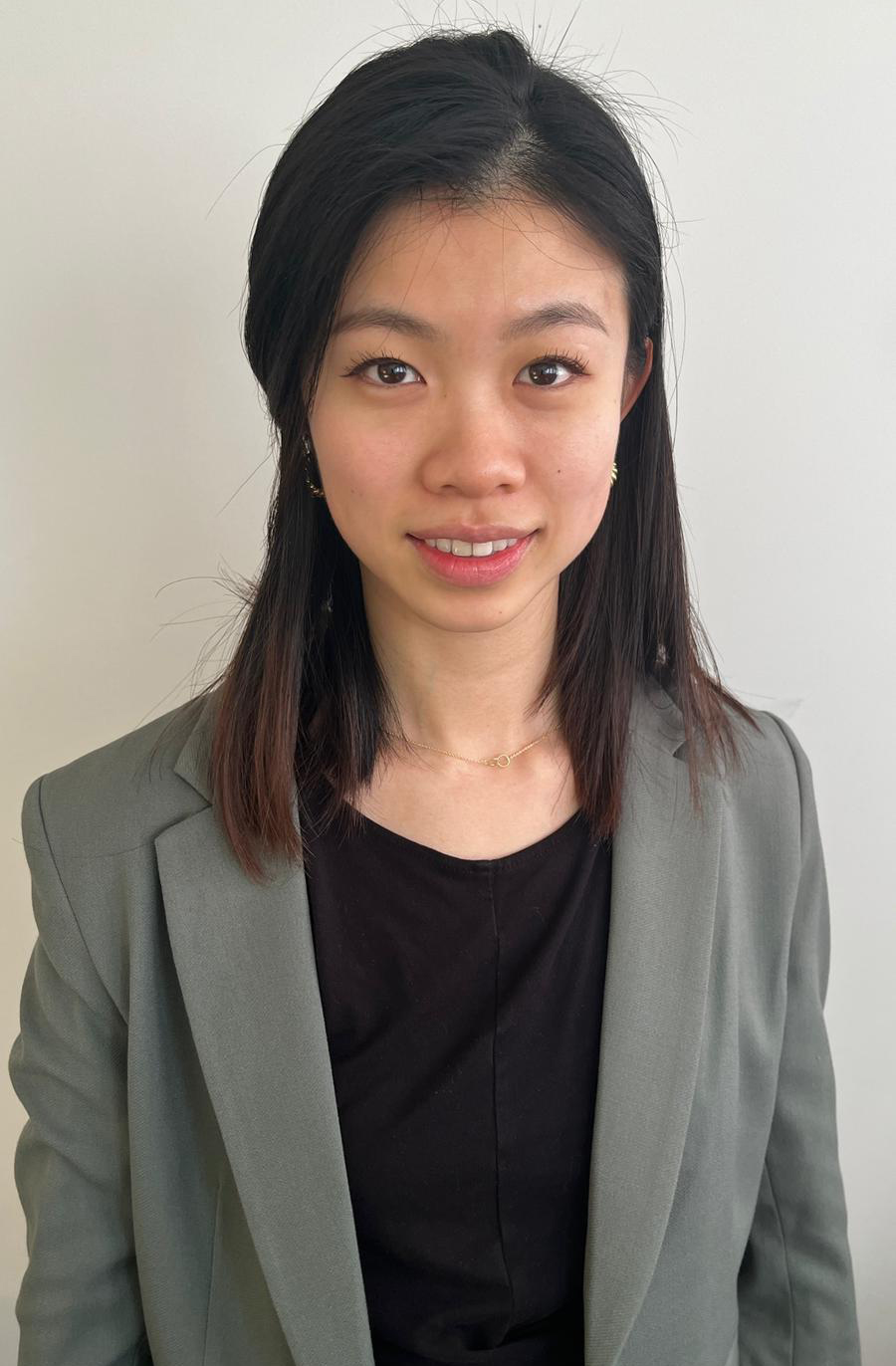 Dr. Alvina Siu completed her undergraduate degree in Health Sciences at McMaster University. She then proceeded to study dentistry at the University of Toronto, graduating in 2020 with her Doctor of Dental Surgery diploma. To further expand her clinical knowledge, Dr. Siu spent a year in Cleveland, Ohio at Case Western Reserve University's Advanced Education in General Dentistry program. Dr. Siu is beyond excited to join the incredible team at Centre Wellington Dental. She is passionate about all aspects of general dentistry and patient education. Above all, she believes that each patient deserves the highest level of care and respect.
Dr. Siu currently resides in Guelph. In her free time, she loves to read, hit the gym, and care for her 30+ tropical houseplants.
Dr. Anish Nanda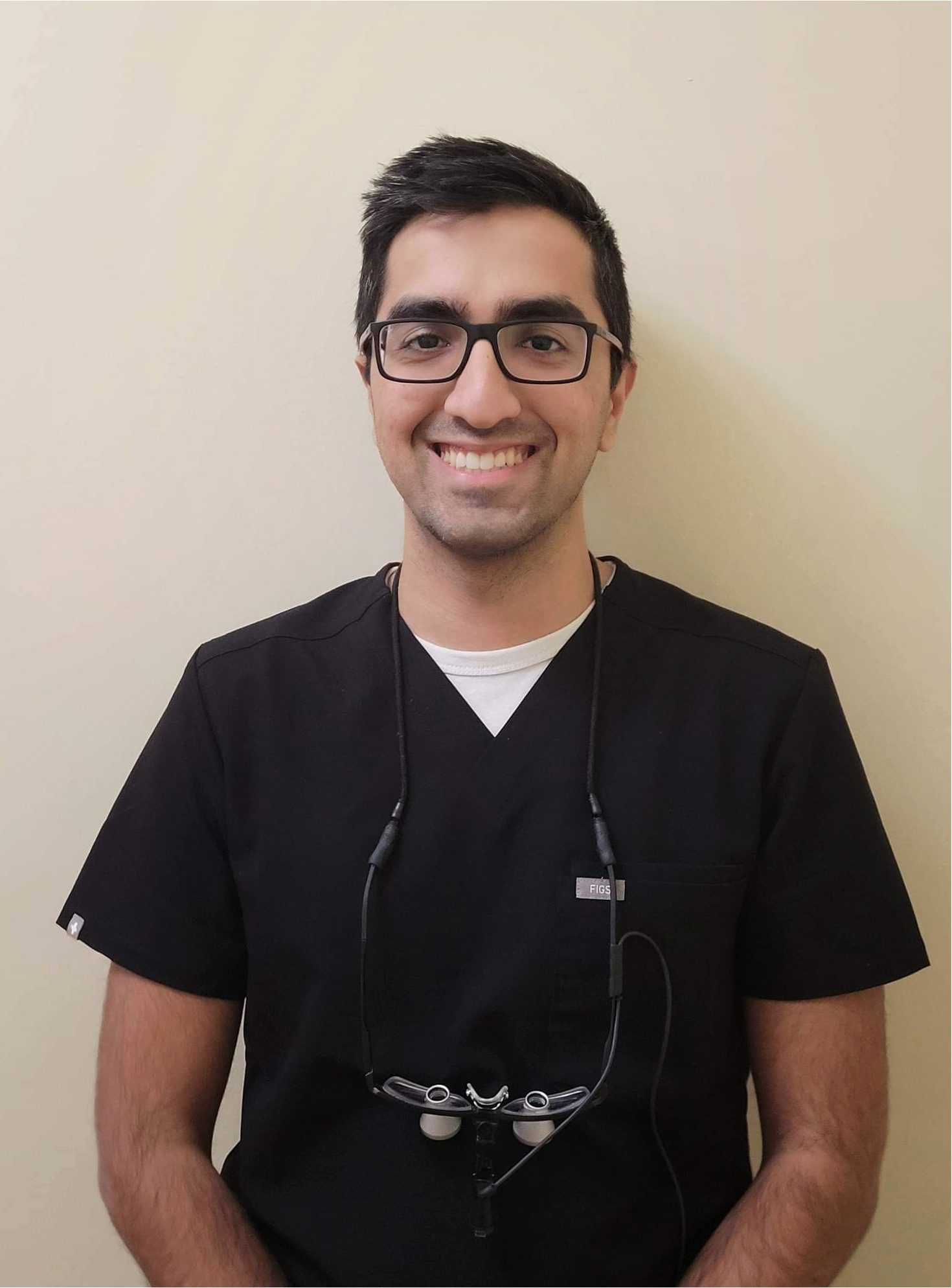 Dr. Anish Nanda began his academic pursuit at McMaster University in Hamilton, Ontario – where he completed his undergraduate education in Honours Biochemistry (B.Sc.) with an emphasis on biomedical research. He then went on to pursue a career in dentistry, earning a Doctor of Dental Surgery (D.D.S.) degree with Distinction from the University of Toronto in 2020. During his tenure, he received several awards for his research achievements and his contributions to clinical research at the Faculty of Dentistry. In addition to academics, Dr. Nanda was also involved in multiple dental outreach trips, providing general dental services to diverse patient populations.
Immediately after graduation, Dr. Nanda moved to beautiful northern Ontario where he worked as a full-time dentist, further developing his clinical skills and providing a wide range of dental services to his patients. Having returned closer to home, he is delighted to join the wonderful team at Centre Wellington Dental to provide dental care to patients in the community. Dr. Nanda believes that honesty and compassion are the foundation of high-quality patient-centered treatment and strives to improve his patients' oral health.
Aside from dentistry, Dr. Nanda enjoys the outdoors, especially hiking and exploring new trails, and loves spending time with his family and friends. He watches a few too many sports and is obsessed with his fantasy sports teams.