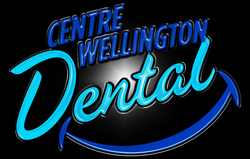 OFFICE HOURS
Mon, Tues, Wed, Thurs: 7AM - 7PM
Fri: 7AM - 3PM
Sat, Sun: Closed
Closed All Statutory Holidays
Fill out the contact form below and we will respond as soon as possible
COVID-19 Update
We have sent out an update with regards to our reopening. This can be found on our OFFICE NEWS page.
In an effort to help control the spread of COVID-19, our office will continue to be dedicated in making you and your family comfortable. If you have any concerns regarding your appointments, please contact our office.
If you have a dental emergency, please call the office at 519-846-5331. We are checking messages daily and returning calls in a timely fashion. We are trying to limit to no walk ins.
Thank you for your understanding and cooperation at this time. We wish for everyone to stay healthy, safe and happy.
Sincerely,
Your Centre Wellington Dental Team
Contact Centre Wellington Dental for your dental needs.

All photographs created by Jessica West Photography.

M, T, W, TH: 7AM - 7PM | F: 7AM - 3PM | SAT & SUN: CLOSED | Closed All Statutory Holidays